Today has been a busy day and the most important CORGI in our household (and the only Corgi) Jozi had a birthday today! On June 1, 2011 Jozi was born and today we celebrated her 3rd birthday!
I cannot believe that she is already THREE years old...the time goes by so quickly and she is quickly growing into a sassy and love-able little pup!
Our lives and our souls and our household has changed in so many ways and I would not change a thing! It's hard for me to think of our lives without our little
Jozi Wales Wigglebutt
in it!
For the celebration we got Jozi a yummy wheat FREE peanut butter cake from our favorite pup place in town
Three Dog Bakery
with her name on it and mom made a pink tutu and a headband for Jozi to show off in her pictures!
It's late now and Jozi is sleeping away probably dreaming of MORE cake and MORE attention....she will get a little more cake tomorrow but shhhhh....I can't say that TOO loud or she will surely wake up!
Mom also got her some veggie toys and she seems to love them and is working her little Corgi brain to the max memorizing each veggie and working on recall (we hope to have a video of her up soon fetching each veggie as they are called out)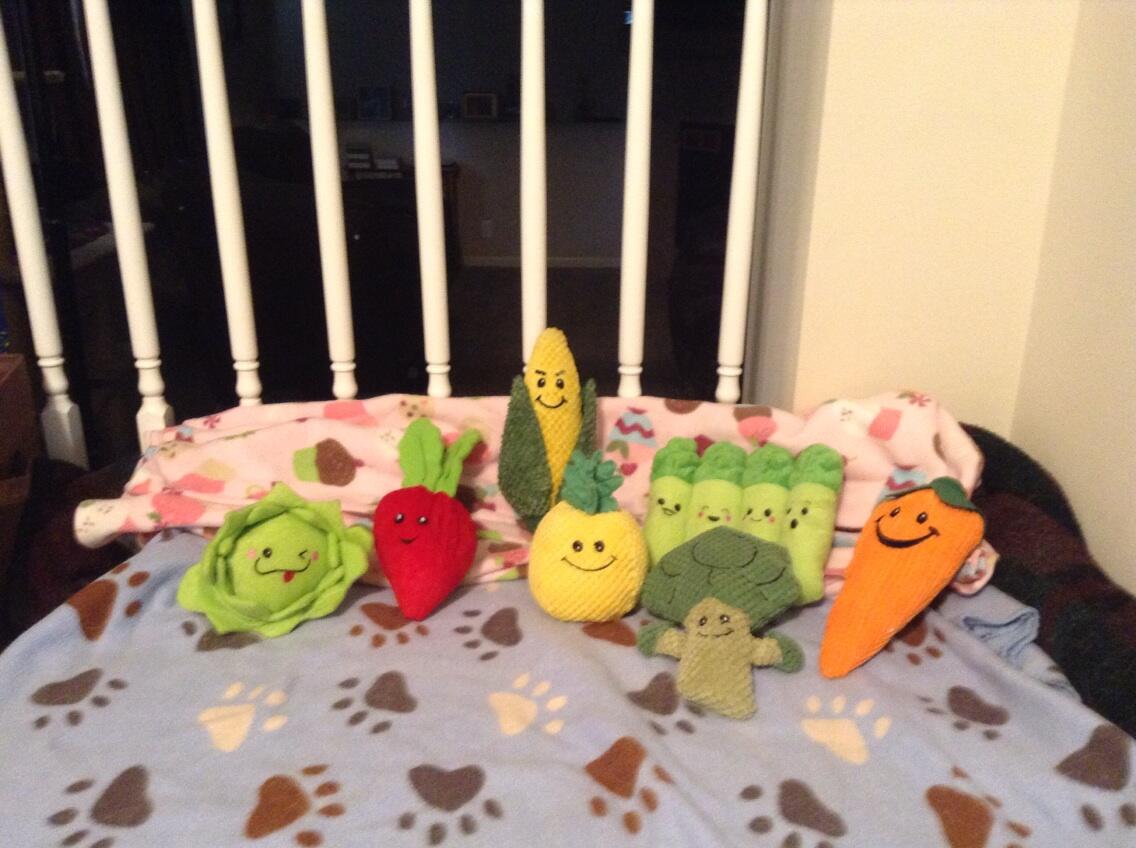 The Veggie Crew
Here are a few birthday pics that we took at our annual photo shoot for our Jozi girl....enjoy!
(we will have more posted this coming week too) Mom is exhausted and needs to catch some zzz's too!
Peace, Love, Barks and Treats Forever,
We LOVE you Jozi....Happy Birthday JoJo...bunny butt...shorty...jelly bean...and all of the other names we call you because we can't have just one name for such a GREAT Pup!
Cat